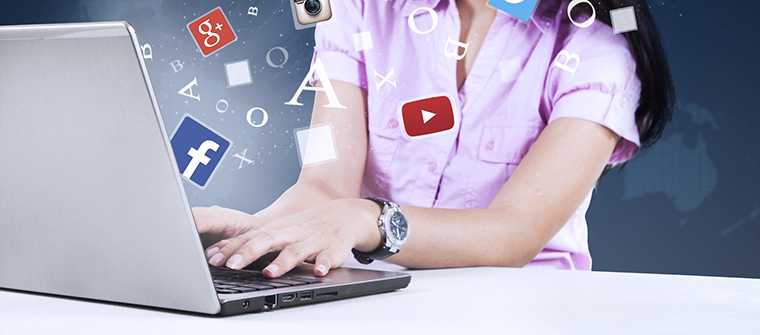 'Viralness' broadens our understanding of culture
26 Oct 2017
Why explore European culture of the early 19th century? Through his research, Academy Professor Hannu Salmi of the University of Turku is trying to show how various phenomena catch on and how the period he is studying was just as prey to viral phenomena as the current era of social media.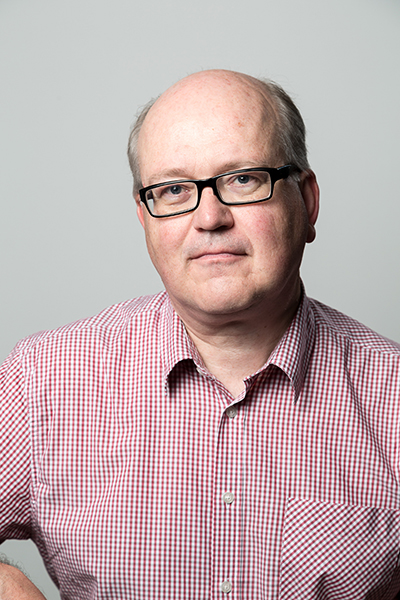 Salmi uses the term viralness, which he describes as a kind of infectiousness. "My idea is that we can view culture as a kind of viral phenomenon, based on which ideas become infectious."
As an example, Salmi refers to how news, both genuine and fake, spreads via the social media. Distributors of updates are like disease carriers. He views the spread of news in the 19th century in a similar light. Salmi reminds us that, back then, the press was living through a period of uncontrolled expansion all over the world. News spread very quickly, just like infections.
Salmi tells us that emotions were also viral during that period. For example, the spirit of insurrection and intense political passions spread rapidly in Europe in the aftermath of the French Revolution. Such sentiments even spread to Turku, where students at the Royal Academy were infected with the revolutionary spirit and caused unrest.
"I would like to understand how cross-border viralness occurred and was realised and what kind of logic actually lay behind it. We now have the opportunity to perform such research, when digitalised newspaper collections are available from most European countries and globally. We can examine how phenomena spread."
Text mining as a method
Salmi collaborates with information technology researchers and uses the text mining method. Scanned newspaper texts are processed via optical character recognition (OCR). Salmi points out that this results in many errors in the texts, since OCR is not very accurate. However, the viralness of texts can be investigated by seeking identities, or similar character strings. Algorithmic methods can even find similarities when a string includes incorrect characters. Machine learning can be used to find copied texts without prior knowledge of what they might be.
"This is important, because our picture of the past is highly retrospective. We tend to view it in light of the present day and make assumptions about what issues were important 200 years ago. With this method, we can even find unforeseen connections between texts. We can identify recurring topics and themes."
Salmi explains that the Great Fire of Turku was one of Finland's first global media phenomena. The most remote new items he has found on the subject were published in Tasmania, Australia, nine months after the fire. In addition, the subject featured in dozens of newspapers in Britain and several across Europe.
"It was an early media phenomenon and I am interested in the routes through and by which it spread. It formed a kind of 'rhizome'. There were no news agencies – newspapers simply copied from each other, rather like a modern SOME user takes something from a friend and shares it with others.
Salmi has studied early celebrity culture i.e. how the reputations of the violinist Niccolo Paganini and pianist Franz Liszt spread and they became stars of their time. The media played a major role in this. Everyone knew them, even if they had never heard them play. They were even written about in Finland and India. Fake news spread widely about the death of Paganini. A retraction was then printed, which was also widely published.
"Everything could be copied freely in the early 1800s, because there was no copyright protection. There was a great deal of fake news, just as there is now. The post-factual world is therefore not just a contemporary issue."
Digital methods as tools for cultural research
"Digitalised newsprint is 'big data' for researchers, with enormous potential from the research perspective. It is an outstanding source of information." Salmi says that almost three million digitalised newspaper pages are available on an open basis in Finland alone. He is also involved in an international project aimed at combining the digital content of national libraries. This work would be impossible without algorithmic methods, given that hundreds of millions of pages are available internationally.
Salmi has already been using digital material for twenty years. In addition to his Academy professorship, he has another Academy of Finland project underway as part of the Digital Humanities research programme. This involves using DNA and protein research methods developed for humanities research by the University of Turku's Department of Information Technology, now the Institute of Future Technology, in digital history research.
During his term as an Academy Professor, Salmi aims to reinterpret the idea of culture in the light of viralness. "I have a comprehensive understanding of culture. It is more a point of view, i.e. I want to view culture as a unifying factor rather than as a narrow sector of art, science or religion. Human activity is culturally determined or conditioned even in the political or economic sphere." Salmi regards both of these spheres as cultural in nature.
"I have often wondered why we do not refer to science as part of cultural policy but talk about science policy, which is often associated with competitiveness and innovation. This is justified in itself but, in a similar way, we could refer to science policy as part of cultural policy and ask what broader cultural objectives science may have."
Text by Leena Vähäkylä
Picture by Hanna Oksanen, University of Turku and
Pond5.com
Visualisations by Hannu Salmi:
Last modified 6 Nov 2017